Compound Crusher or vertical crusher is a newly designed fine crushing and coarse grinding product which is developed by optimizing the main technical parameters, which is researched by senior engineers of our company through integrating both home and abroad techniques of similar crushing machines and which has the advantages of both impact crusher and hammer crusher.
The compound crusher can crush large materials, and the discharging granularity can be adjusted at will without the influence of the abrasion of the board hammer and lining plate. It adopts the no-grizzly-bar structure to avoid blocking, which is suitable to crush materials with much moisture and silt content.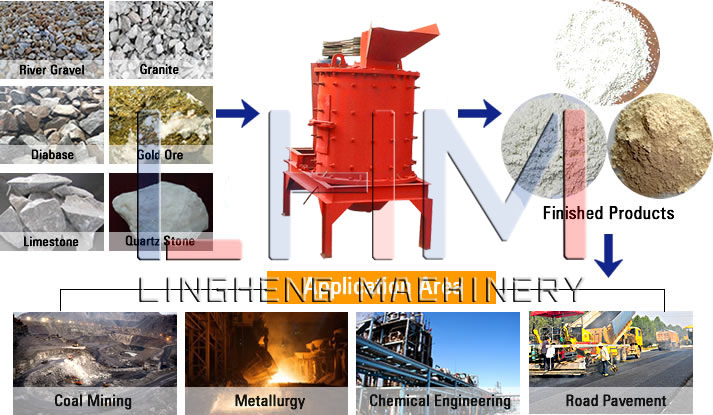 Features of compound crusher
1. Big crushing ratio, high water content, which is the most ideal for processing the material with high moisture content.
2. Discharge particle size can be adjusted arbitrarily.
3. No screening strip arrangement. If the materials which cannot be crushed enter into the crushing body, they can be automatically discharged.
4. Simple and reasonable structure, low operation cost.
5. High production efficiency, unique structure.
6. Convenient maintenance, just open the door, wearing parts can be easily replaced.
Working principle of compound crusher
Materials fall into the high speed spinning impeller from the top of the compound crusher or combination crusher, and get crashed and crushed at high speed with the other materials spreading around the impeller in an umbrella shape under the high speed centrifugal action. After materials hit each other in the combination crusher, they get further crashing, grinding and crushing in eddy current between the impeller and chassis, then they are discharged from the bottom barrel, forming multiple closed circuit recycling process. The particle size of finished product is controlled by the screening machine.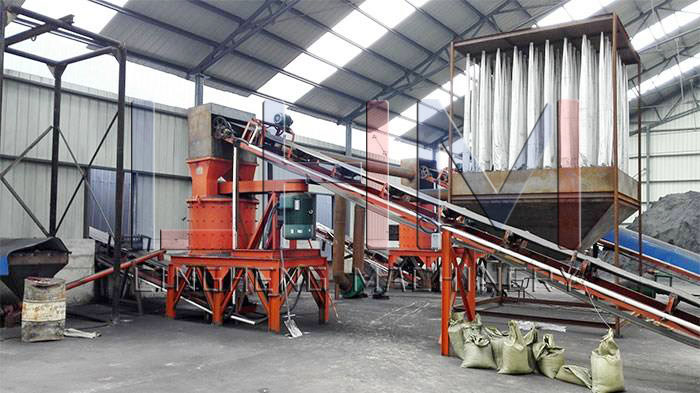 Notice to the Users
1. The machine should be installed on the basis of flat concrete and fixed by the foundation bolts.
2. Pay attention to the verticality between the main engine and the horizon.
3. Check the tightness of the bin gate and bolts in all components. Fasten the flexible ones if necessary.
4. Allocate the power line and control switches according to the driving force of the facility.
5. Check and test running without load. If normal, the machine can be put into production.
Technical Data of compound crusher
Model
800
1000
1250
1500
1750
Rotor
diameter
(mm)
650
800
1000
1250
1560
Cylinder
height(mm)
800
850
850
1000
1410
Main shaft
rotation
speed
(r/min)
1350
970
740
650
600
Feeding
size(mm)
50
70
100
100
100
Discharging
size (mm)
0-5
0-5
0-5
0-5
0-5
Processing
capacity (t/h)
5-15
10-30
20-60
30-80
40-100
Motor
Power(kw)
4P 30
4P 55
6P 90
8P 110
8P 132
Rotation
speed
1440
1440
750
750
750
Dimensions
(L*W*H)(mm)
2200*860*1980
2700*1160*2000
2800*1400*2730
3100*1900*2300
3350*2100*2800
Total weight (t)
2.3
4.5
9.73
18.1
26.61
Inquiry* Describe Your Buying Requirements in Detail,We will reply you in 24 hours!