Stone Crushing Plant is the combination of stone, sand and building materials or industrial materials manufacturing equipment, which is also called stone crusher plant or stone production line. It is mainly composed of vibrating feeder, jaw crusher, impact crusher, vibrating screen and belt conveyor, concentrated electronic control equipment. The design production is commonly 50-800T/H to meet different processing needs of customers, and it can be equipped with cone crusher, dust removal equipment, etc. Stone crushing plant has reliable performance, reasonable design, convenient operation, high work efficiency and other characteristics.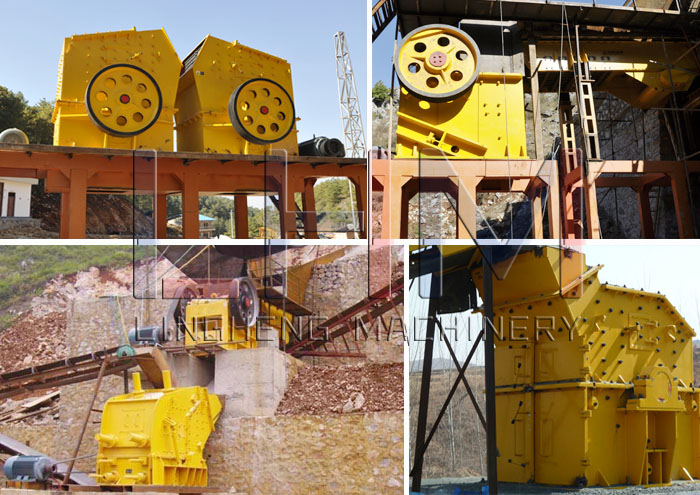 Application ranges of Stone Crushing Plant
The stone or rock crushing plant is suitable to crush and reshape soft, medium-hard and very-hard materials like all kinds of mineral ores, cement, refractory material, aluminum clinker, carborundum, glass raw materials, mechanism sand, stone materials, metallurgical slags, etc. To process very-hard and wear-resistant materials like carborundum, aluminum clinker and mechanism sand, stone crushing plant is more efficient and productive than other types of crushers.
The Flow of Stone Crushing Line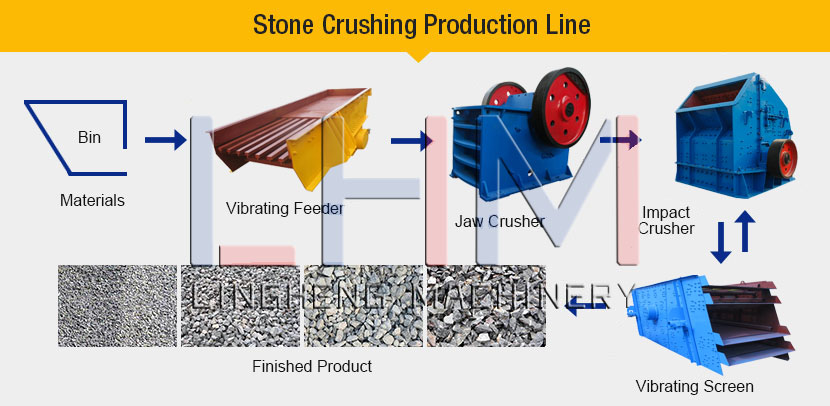 (Bin)-feeder-jaw crusher-impact crusher-vibrating screen-(finished product). The conveyor can be connected between links. The stone crushing line has high degree of automation, adjustable particle size, high crushing rate, high yield, energy saving, uniform granularity and good grain shape, which is suitable for highway, bridges and other large and medium-sized construction projects.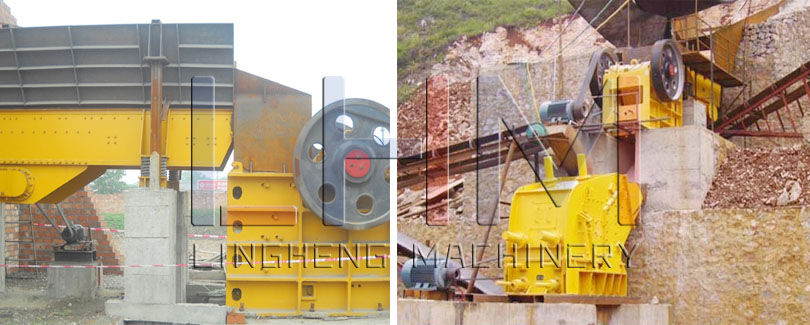 As a professional stone crushing plant manufacturer, Henan Ling Heng Machinery has the stone crushing plant for sale. The equipment in Ling Heng machinery has been strongly favored by its customers at home and abroad. To get the stone crushing plant price, please contact us soon. Purchasing email: [email protected]